(my co-worker said she could see them from her car when she was driving in front of me the other day, that's how bright they are!)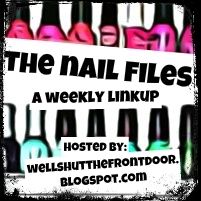 I used the Red Carpet LED Gel Polish...
i'm not 100% sure, but i think the color is called
Star Power
.
So far I'm loving this color... though it did seem to change from the night i did it to the next morning. my only gripe is that it looks nothing like the color of the bottle. i think gel polishes are deceiving like that.
happy friday! i have a half day of work and then i'm off to the phillies game!