Yesterday's news hit us hard, fast and furious. For those of my readers who are not from my state, this happened.
Fire broke out in Seaside Park, supposedly starting at the Kohrs Ice Cream place. The fire (fueled by yesterday's high winds) then spread four blocks over the next 9 hours, leaving a path of destruction all too reminiscent of Hurricane Sandy in its wake.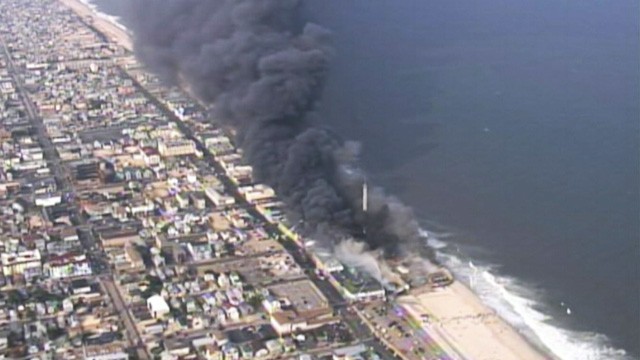 Funtown is done town. :(
These were the images we watched on our TVs, and saw on FB all night long.
Over 400 firefighters and first responders were at the scene and over 20 businesses have been lost/damaged. These were businesses that were still recovering/rebuilding from Sandy.
Just heartbreaking.
Most people recognize Seaside from the Jersey Shore cast... and yes, they have made it infamous.
But, there are also REAL people that live here, work here and go to the shore with their families to walk the boardwalk, enjoy the games and rides and spend time here.
And yes, my family was one of those families.
Being 40 minutes away, this was a great place to go on weekends during the summer.
I have many happy memories of being a kid and getting funnel cakes and Kohr's Creamsicle ice cream cones, playing games, riding the rides.
So for all those affected by this, my heart goes out to you.
Stay strong Jersey, we will rebuild again.