Morning lovelies!
Now that i'm trying to get back in the blog game, i figured what better way to end the week with a few confessions. So let's just dive right in, mmm kay?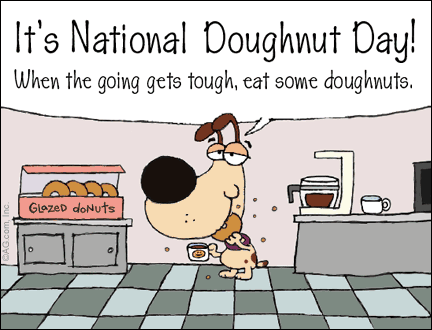 I confess... i'm sitting in my office chanting "you do NOT want a donut, you do NOT want a donut" repeatedly. a co-worker brought in 4 boxes of them for National Donut Day. SIGH. #destinedtobeafatblobforever
I confess... i'm obsessed with my new ride. i got a hybrid 2 weeks ago and i have been checking the gas mileage and watching the "Energy Flow" panel to see how much gas i'm using. AND, i was super excited today when the dash said i was getting 40.6 mpg! Wowie!
I confess... i hate dealing with insurance companies. they'll cover A but not B, and then part of C but not D. it's enough to make your head spin! plus G and i have different insurances right now. so let's just make it as extremely confusing as possible.
I confess... as much as i want it to be summer, the ONLY reason i wish it was fall is for my shows to come back on. Can we say WTF Nashville?! Hart of Dixie, who will Zoe choose? And we finally meet the mother in How I Met Your Mother... i still have to catch up on the rest of Grey's Anatomy and Revenge too...
What are YOUR confessions?